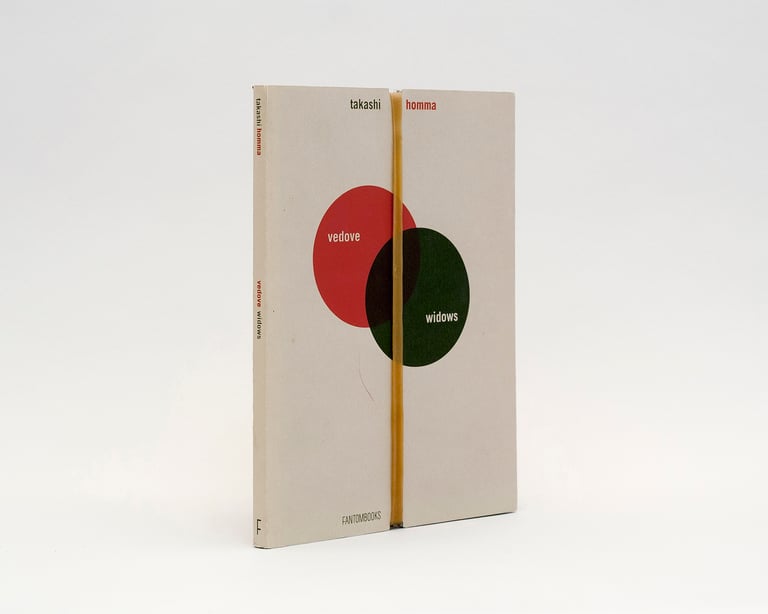 Takashi Homma, "Vedove/Widows"
Extremely accurate in concept and printing, Takashi Homma's Vedove/Widows was published in 2010 as the result of a collaboration between Fantom's Francesco Zanot and Andrea Botto, curator and director of Rapallo Fotografia festival respectively.
The Japanese artist was invited to work around the theme of memory and personal archives in Rapallo, in the Italian region of Liguria.
 During his stay in the area, Homma explored the need to preserve personal and intimate memories, especially after a loss.
 Thus, he shot eleven portraits of widows – witnesses for their dead partners' memories – and captured a glimpse of the places where they live, as well as re-photographed the snapshots of their family albums.
Last copies available!
Takashi Homma. Vedove. Widows
Published by FantomBooks/Boiler, 2010
2 volumes, 16pp. and 55pp., edition of 350 copies
978-8896677025
Read more here: https://www.fantomprojects.org/takashi-homma-vedovewidows/